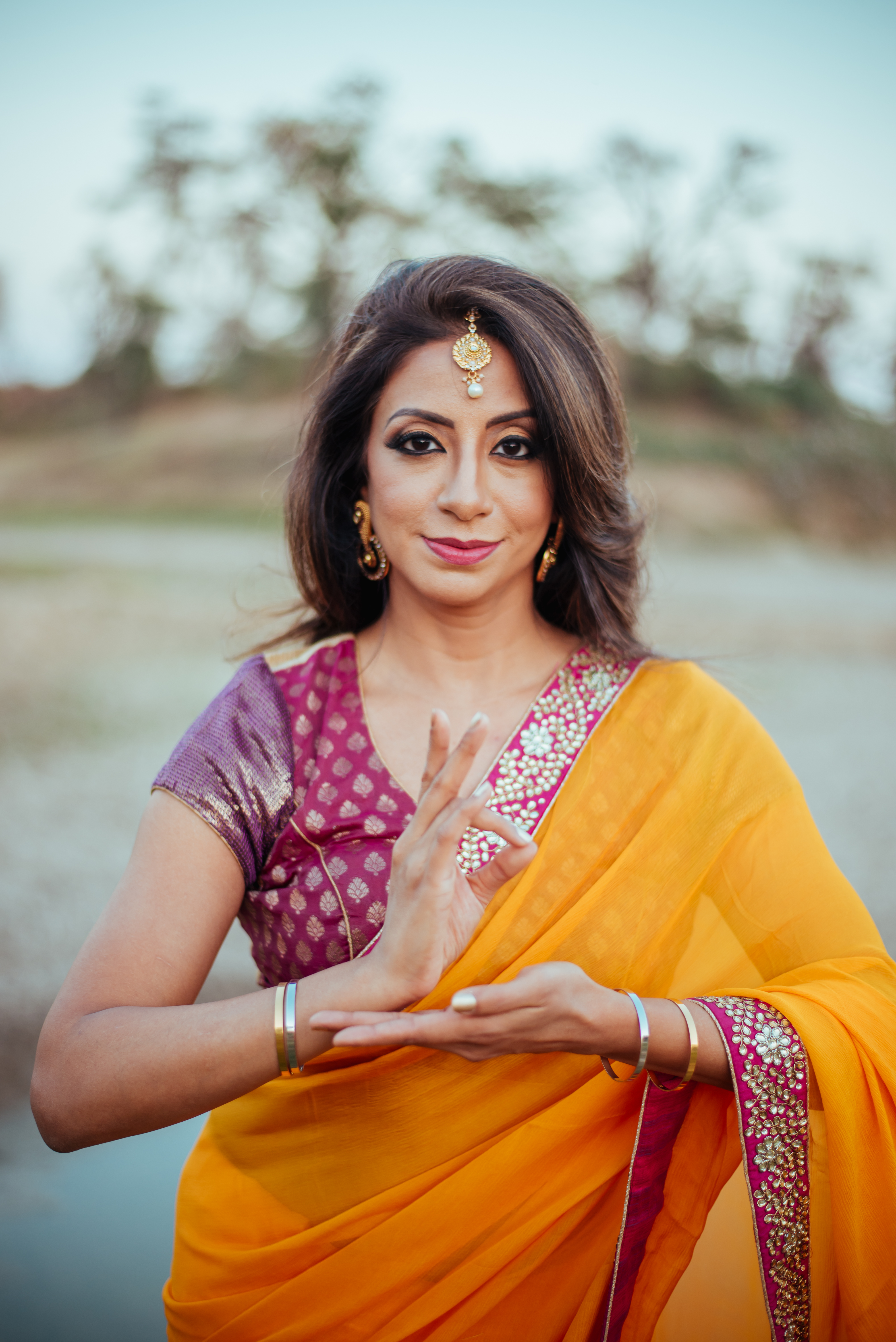 Namaste!
As a choreographer, dancer and teacher of Kathak for more than 20 years, I have dedicated myself to studying the intricacies of this Indian classical art form, developing new works, and teaching a new generation of Kathak dancers.

"I explore new and distinctive ways rhythm and tempo can be used to evoke expressions and thought, and to provoke dialogue in the evolution of contemporary East Indian classical dance. I enjoy sharing my art and perspectives at conferences and festivals in India, and abroad." - Anjali Patil

Welcome to Aroha Fine Arts - Canada's hub for Indian dance, music, choreography and ArohaFest!

Kathak Classes & Workshops
Group I Private I Online

Experience the magic of Kathak!

Kathak Guru Anjali Patil has created a unique curriculum drawing from both Lucknow & Jaipur Gharanas. Fundamentals of classical training focusing on rhythmic precision, refined technique, & expression, as well as cultural knowledge are taught under the "guru-shishya parampara".
Students develop discipline, confidence & excel as stage performers.

Performance spot in ArohaFest. Examinations & accreditation available upon request.
What are you waiting for? Fulfill your Kathak dream starting today. Enroll today!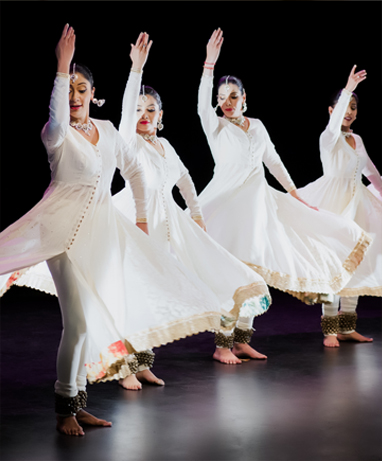 Performances
Solo I Duet I Group
"Anjali Patil presented a Kathak performance that was marked by precision, grace and technique." - Satish Suri, Narthaki Magazine. Anjali Patil's dance company exclusively works in the professional classical Indian dance - Kathak milieu, presenting spectacular dance productions which leave a lasting impression on audiences. Her choreography has been performed at noteworthy events - from the Canada Dance Festival to Delhi International Arts Festival, the Junos to International Film Festival of India. Bring elegance and class to your event by booking Anjali Patil's dance company. Duration varies. For bookings, please email arohafinearts@gmail.com